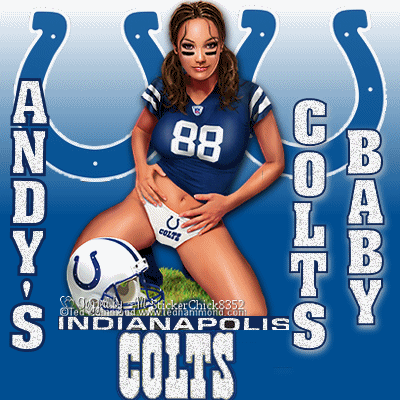 Yes my friends. The Colts are 9-0. Now we begin the annual rite of creating suberbowl rap video's as we prepare for the inevitable post-season festivities.
Here are a couple of greats.
Robnosticators created "2:17". An instant internet hit.
Or the Mudkids performing their hit single "Go Blue" remix. And of course who would ever forget Al dawgs personal favorite..........
Lil Ronnies 9-0 Superbowl Bound.
All I can say is......"Yeah Dawg!!!!!!"
Here are the Picks.
Colts at Ravens.
Mayflower truck you bitches.
Robnosticators Pick: Colts -1 (10 Pierogi Pick of the Cetury)
Eagles at Bears
Lovie chokes on a cheesesteak.
Robnosticator's Pick: Eagles -3 (10 Pierogi Pick of the Century)
Saints at Buccaneers
Why the funk not?
Robnosticators's Pick: Bucs +10.5 (10 Pierogi Pick of the Century)
Believe.
-Robnosticator